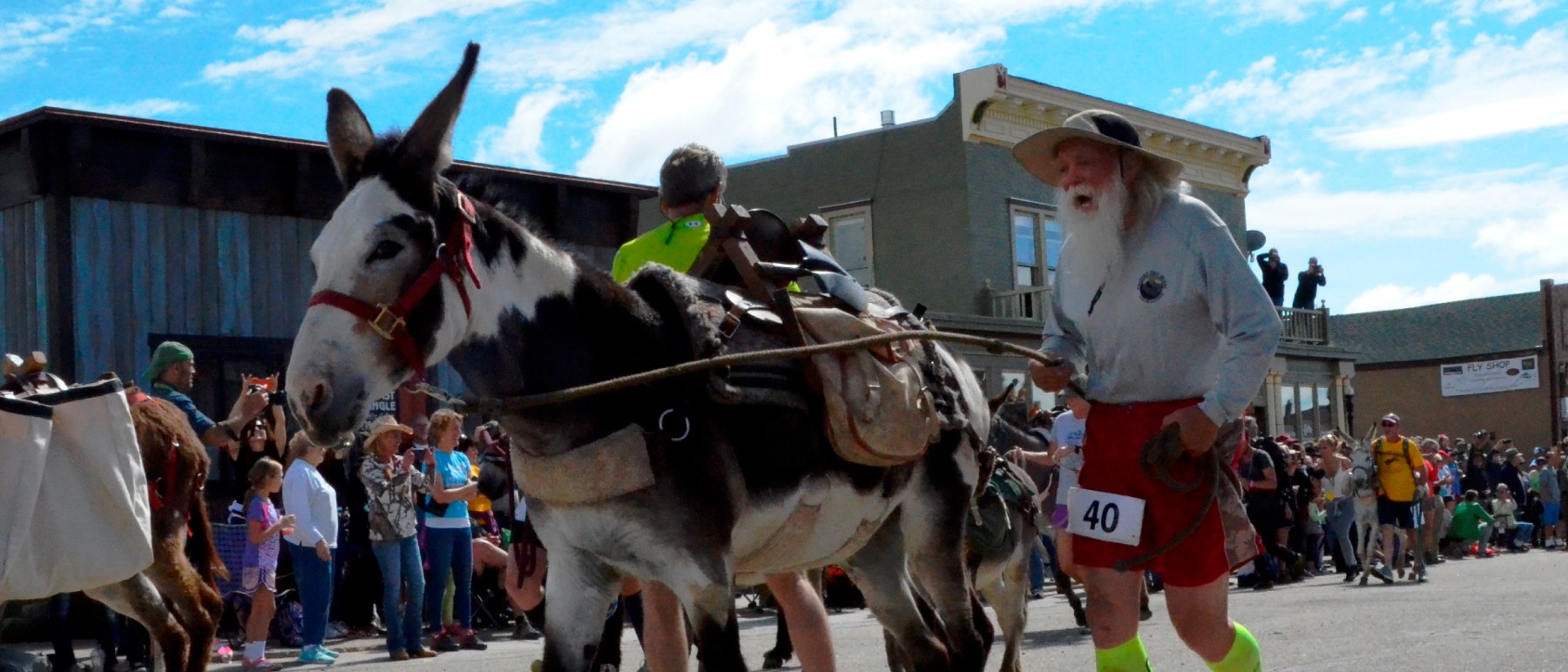 About Us
Mark your calendars to "Get Yur Ass Up the Pass" ™ to Fairplay for the 75th Burro Days celebration! Our event will take place JULY 26 – 28, 2024! The Town of Fairplay celebrates the role of the burro in mining days of old with burro, llama, dog and outhouse races, a parade, arts, craft and food vendors, kid's entertainment, cowboy church, live music and so much more! Make a family weekend of it in Fairplay and enjoy all that Burro Days has to offer!
Our History
The Burro Days celebration began in 1949 when the challenge went out to anyone that wanted to race alongside a burro from Leadville to Fairplay for a $500 prize! While the course has changed a few times and the prize money has grown, it is still an arduous race to the top of Mosquito Pass and back! The celebration has grown over the years adding more and more activities to the event keeping visitors and locals busy the entire weekend!
Burro Days Merch
Stop by the Burro Booth on the corner of Main and 5th Street to pick up your official 2023 Burro Days t-shirt, buy "Guess the Winning Time" tickets for the Burro Race, pick up a live music entertainment schedule and for general Burro Days information. This is also the location for any lost and found items.