The Burro Days celebration began in 1949 when the challenge went out to anyone that wanted to race alongside a burro from Leadville to Fairplay for a $500 prize! While the course has changed a few times and the prize money has grown, it is still an arduous race to the top of Mosquito Pass and back! The celebration has grown over the years adding more and more activities to the event keeping visitors and locals busy the entire weekend!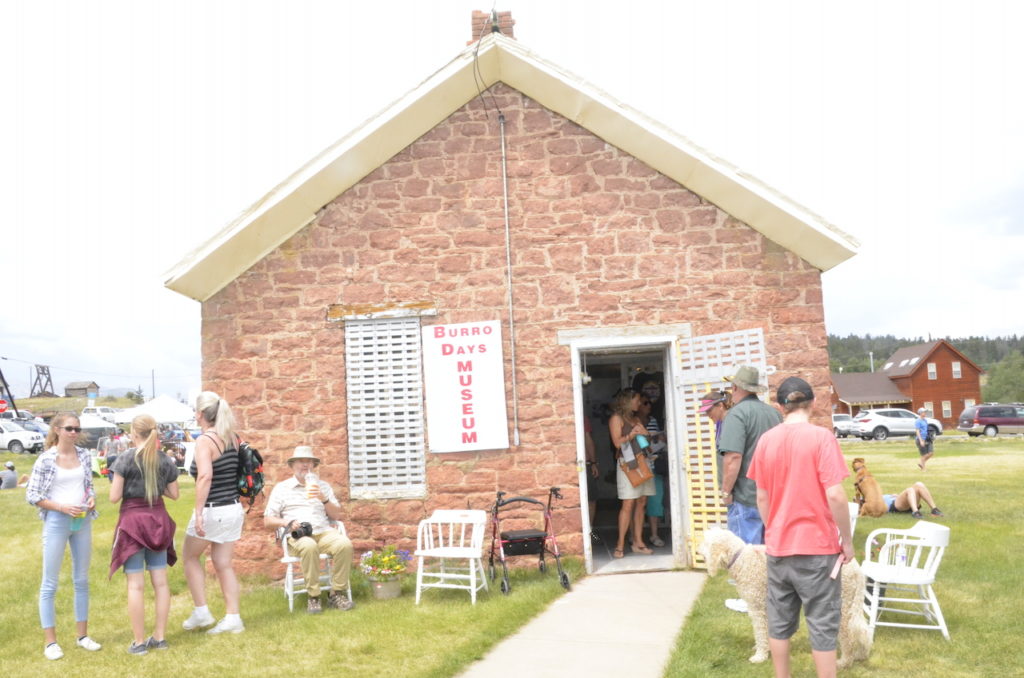 Burro Museum – The Burro Days Museum was established in 2018 with the help of a grant from the South Park National Heritage Area, to showcase and preserve Colorado's Summer Heritage sport, Burro Racing. Inside the temporary museum (only open for Burro Days weekend), there are artifacts, articles, photos, t-shirts, posters and more!
Due to the small space that the museum occupies (historic Park County Jailhouse) for the event, we will not be opening the museum in 2021. But don't despair, we will still be working on museum pieces and it will reopen even better in 2022!
Please contact Julie Bullock if you have items that you would like to share or donate to the museum, jbullock@fairplayco.us.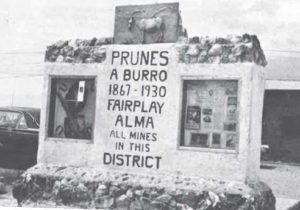 Evolution of Burro Racing – In 1949 when the challenge went out to anyone with the fortitude to race from Leadville to Fairplay for a $500 prize, every mountain town in the Rockies came alive in the following weeks trying to lure racers into representing them. Mosquito Pass became a mecca for aspiring racers. The local bars reported that those runners consuming more beer were producing faster practice times. The Fairplay Flume reported that there were more burros escaping from their pasture than ever remembered.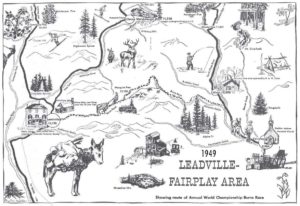 Melville Sutton Wins First Burro Race – The starting gun was a weak "pop," and it was a moment before reaction took hold of the 21 contestants lined before the old Leadville courthouse to begin the 22.9 mile trek of the First Annual Rocky Mountain Pack Burro Championship Race last Saturday morning. Quickly, realization that the gun had sounded swept down the picturesque line of whiskered men and pack-saddled burros, and the race over high and tortuous Mosquito Pass had begun.